Butthole Edibles Are 'A Thing'
For this, you will want to be sitting down and open minded. There is a company by the name Edible Anus, yes folks, you read that right, Edible Anus, that is willing to make dreams for many come true. If you dream about eating chocolate molds of your better half, or sexual partner's butthole, then Edible Anus is here to make those dreams come true.
Now with an affordable price of $38.95, Edible Anus Company will send you 5 boxes of dark, milk and white chocolate buttholes. Magnus Irvin, the company's founder, who actually looks like a mad scientist, had a difficult time inventing these magnificent chocolate buttholes. The difficulty can be summed up by Irvin's comment, "I poured the stuff in me bum and it all run past me nuts into me face." Well, the process does not get more challenging than this, does it? And this mental image might haunt you for the rest of the year.
The presentation of the chocolates might be easily confused for the finest French jewelry or some fancy gift in a fancier box.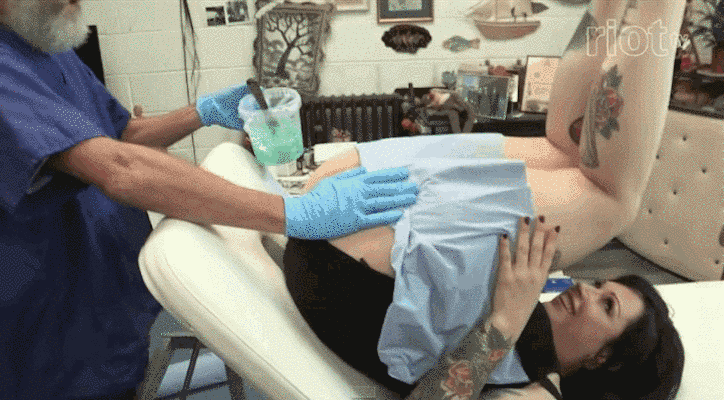 Company's Background
We cannot talk about a company that makes butthole chocolate assholes without talking about their back ground (space between the two words is totally intended). On the company's site, you will learn that the Edible Anus started in 2006 when Magnus Irvin, an artist from London, made a range of edible anuses in different colors for exhibition purposes.
During a show, Irving met, Mr.Ritzema, who is of Dutch descent, and decided to form a partnership. Since they met, these two men have worked together and made a wid
e range of products which you can buy today.
After Mr. Irvin's disastrous initial casting of his anus, he found a person willing to take part in the casting after talking to a fellow passenger in a bus about his failures. Well, we can agree that the inspirations are coming from rather odd places, just like where the chocolates are going. After agreeing to be the cast model, the job was a done deal half an hour later. From that day, the anuses that you will get are all based on her cast. It might be that the actual person whose butthole is on the chocolates might not know just how famous her asshole has become in different parts of the world.
Since then, there have been metal and glass anuses appearing in different exhibitions and in unusual street retailers. This has led to an increase in chocolate anus purchases around the world. According to the website "Rings of succulent chocolate lovingly cast and crafted from the delectable posterior of our stunning butt model. This luxury chocolate is unique and manufactured entirely in the UK. Watch Grandma's face light up as she unwraps a homely selection of chocolate cracks. The perfect gift for all the family. Bustin' taboos since 2002. We believe the Edible Anus can help to break down cultural boundaries or race, class, gender, and sexual orientation in an amusing and easily digestible way."
We All Want To Know How the Glorious Butthole Chocolates Are Made, Don't We?
This process is obviously not for the faint hearted. First, there will be a mold made of your or your partner's nether region. This involves applying dentist putty on the anus. This putty is then set into silicone and clay to create the mold. Chocolate is then poured into the mold and left to solidify. There are people who think that chocolate is not a fun material and prefer more durable materials such as bronze and gold. Their logic… chocolate expires, bronze and gold don't.
As with all awkward things, there are opinions flying from right left and center.
What do you think about the edible chocolate assholes?
Positive Singles